Bring the Joy Book by Jessica Janzen
In Bring the Joy, Jessica Janzen shares her experience in following those nudges of her heart to find true and lasting joy. From the bliss of her dramatic, romantic saga with her now husband, to the trials and triumph of her career journey as a young woman, to the devastating loss of her son when he was only six months old, Jessica's commitment to follow the nudges of her heart have seen her through every season. Through her hilarious, inspiring stories and refreshing honesty, Jessica will challenge you to start looking for ways to bring more joy to your life and the lives of those around you. Life lived to the fullest can only happen when you bring the joy.
Who is Jessica?
Jessica Janzen Olstad is a speaker, social media influencer, clothing line designer, and the founder and Executive Director of the Love for Lewiston Foundation. Raised a farm girl, she's now a city dweller living in Calgary, Alberta, Canada. Four days before her 30th birthday, she ditched her corporate gig and the 9 -5 grind to live her most authentic, bold, joyful life. She had no idea her world was about to get flipped upside down.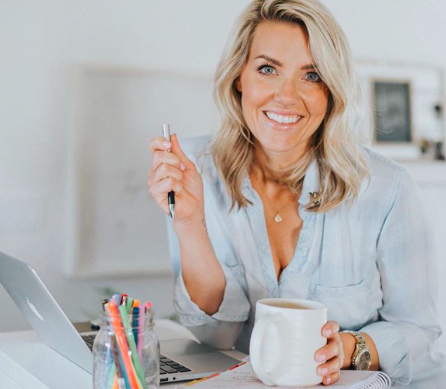 In November 2016, Jessica lost her 6 month old son Lewiston to a rare genetic disease called SMA (Spinal Muscular Atrophy). It took her losing her son to really wake Jess up to living her life to the fullest. She hopes by sharing her story through this book, others will be motivated to chase their big dreams – right now – without having to go through tragedy. 
Jessica is most proud of being a wife to her hubby "Hot Ronnie" and Mama to her three kids Swayzie, Lewiston and Hollis. When she's not busy with her family, Jessica runs the Love for Lewiston Foundation which has raised over $620,000 for the SMA & Alberta Children's Hospital Foundation.
---
We Also Recommend